Since 2005, ANEW has been providing businesses with sustainable solutions that repurpose and steward their surplus office furniture, fixtures and equipment to local organizations and public service agencies. Our commitment to Surplus Stewardship™ strengthens communities, reduces the amount of waste in our landfills, and helps businesses meet their social and environmental responsibility objectives.
Video left
Working together, Toyota & ANEW create a sustainable Surplus Stewardship™ solution. Over 50 local community organizations benefit from the partnership.
Toyota and ANEW team up to decommission the long-time Toyota headquarters in Torrance, CA for their relocation to Plano, TX. Working with ANEW, Toyota is able to maintain and exceed their sustainability and community outreach goals.
Chrysalis and ANEW Collaborate to Help L.A.'s Homeless and Unemployed

Los Angeles has the unfortunate distinction of the nation's largest homeless population, estimated at 58,000. Chrysalis helps people re-enter the job market with training and referrals. As Chrysalis President & CEO Mark Loranger points out, having a job is the most important step in getting a life back in order. With the help of ANEW, Chrysalis can focus its resources on its good work in the community.
We are doing what's right.
ANEW educates through action by raising awareness about the issues regarding landfill and construction & demolition waste, the largest component of the waste stream. Our practice of Surplus Stewardship™ diverts items from landfill and back to the community. Surplus Stewardship™ furthers corporate citizenship, social responsibility and evironmental sustainability. Our Sponsors enable us to continue doing our good work!
SPONSOR:

"Nearly ten years ago, Knoll and ANEW came together to form Full Circle, which was an industry first. Not only did we establish new industry standards for environmental responsibility, we made a very positive impact on major corporations in North America. We also made an impact on the lives of many of the recipients of the products that would normally go to a landfill; they ended up enhancing people's lives. It's been a wonderful partnership, and we look forward to the future."

— Mike Benigno, Knoll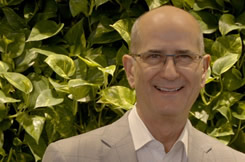 Mike Benigno
RECIPIENT:

"All of the items [we received from ANEW] are imminently useful and stuff that we could never afford. So thank you ANEW and DaVita Healthcare for your contributions to people that you will never meet but whose lives you have made a true difference in today."

— Tony McCarty, Executive Director, Kitchen Angles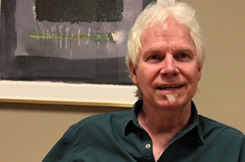 Tony McCarty
RECIPIENT:

"The help that we've received from ANEW has been fantastic. Furniture and office supplies can really make a difference in terms of our programs and giving us the possiblity of using our financial resources in areas that will give us the most impact."

— Barbara Wiseman, International President, The Earth Organization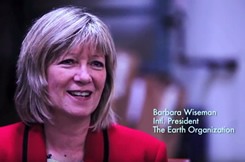 Barbara Wiseman
RECIPIENT:

"[ANEW] takes Surplus items and brings them back into the community instead of going to the landfills. The first truck load came to Ohkay Owingeh and 6 trucks later it is still happening and we are so grateful to Rose and all their staff that they have come in and just given their whole heart and soul."

— Norma Naranjo, Owner, The Feasting Place, Ohkay Owingeh Pueblo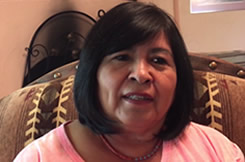 Norma Naranjo
What's New
Rose Tourje discusses the accomplishments and history of ANEW with Nick Forster of eTown. Rose was bestowed with the eTown eChievement Award for her work in the community and for the environment. For more info and links, go to News and Press.
At ANEW we're well accustomed to logistics, planning and working with favorable circumstances. An upcoming project features all of these and more, with a move of corporate surplus furniture & equipment from New Jersey to a food bank in Arkansas. Stay tuned for the story!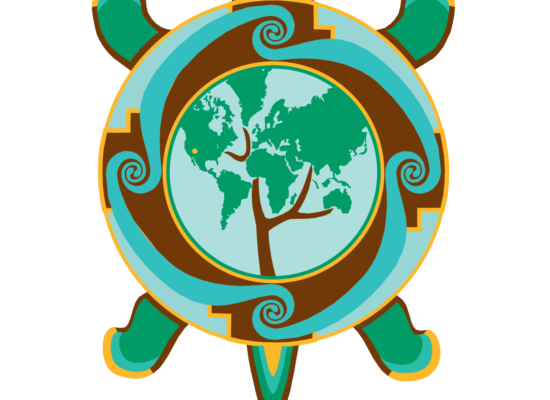 Rose Tourje received recognition in Sustainable Leadership from the City of Santa Fe and the Mayor's Sustainability Commission for her conception and implementation of the L.A. to Santa Fe Project.
See all our news