ANEW works with corporate companies to steward their surplus office furniture and other items away from landfill and back into their communities by matching these items to local organizations. ANEW educates through action by raising awareness of the social, environmental and economic benefits of this practice of Surplus Stewardship®. We are making a positive and lasting impact on society and the planet every day.
Video left
Working together, Toyota & ANEW create a sustainable Surplus Stewardship® solution. Over 50 local community organizations benefit from the partnership.
Toyota and ANEW team up to decommission the long-time Toyota headquarters in Torrance, CA for their relocation to Plano, TX. Working with ANEW, Toyota is able to maintain and exceed their sustainability and community outreach goals.
Chrysalis and ANEW Collaborate to Help L.A.'s Homeless and Unemployed
With the help of ANEW, Chrysalis can focus its resources on its good work in the community.
Los Angeles has the unfortunate distinction of the nation's largest homeless population, estimated at 58,000. Chrysalis helps people re-enter the job market with training and referrals. As Chrysalis President & CEO Mark Loranger points out, having a job is the most important step in getting a life back in order.
What's New
The International Interior Design Association (IIDA) Leaders Breakfast celebrates design's importance in the global marketplace by honoring the people who are both the legacy and future of design. Rose Tourje, founder of ANEW, will be recognized for making significant contributions to the design industry during the Leadership Award of Excellence Presentation. Keynote speaker LaToya Ruby Frazier, who will be discussing her work and the subject of Art as Transformation and using photography for social change.
Metropolis Magazine features ANEW as one of seven groups that are championing building-material reuse in their July/August 2023 issue. Read more about these Superstars of Salvage…
ANEW is now a Climate Smart Certified business! ANEW is proud to announce their successful completion of the Climate Smart Training and Certification program. This award-winning greenhouse gas (GHG) emissions reductions program from BMO Radicle Inc. enables businesses to transform into sustainability leaders while reducing business costs. 
See all our news
We are doing what's right.
ANEW educates by raising awareness about the issues regarding landfill and construction & demolition waste, a primary component of the waste stream. Our practice of Surplus Stewardship® diverts items from landfill and back to the community. Surplus Stewardship® furthers corporate citizenship, social responsibility and environmental sustainability. Our Sponsors enable us to continue doing our good work!
SPONSOR:

"Nearly ten years ago, Knoll and ANEW came together to form Full Circle, which was an industry first. Not only did we establish new industry standards for environmental responsibility, we made a very positive impact on major corporations in North America. We also made an impact on the lives of many of the recipients of the products that would normally go to a landfill; they ended up enhancing people's lives. It's been a wonderful partnership, and we look forward to the future."

— Mike Benigno, Former Vice President of Sales, Western Division, Knoll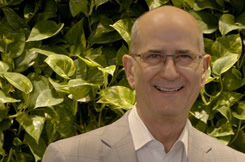 Mike Benigno
RECIPIENT:

"All of the items [we received from ANEW] are imminently useful and stuff that we could never afford. So thank you ANEW and DaVita Healthcare for your contributions to people that you will never meet but whose lives you have made a true difference in today."

— Tony McCarty, Executive Director, Kitchen Angles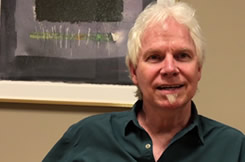 Tony McCarty
RECIPIENT:

"The help that we've received from ANEW has been fantastic. Furniture and office supplies can really make a difference in terms of our programs and giving us the possiblity of using our financial resources in areas that will give us the most impact."

— Barbara Wiseman, International President, The Earth Organization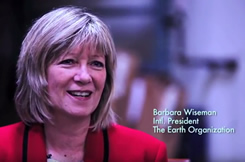 Barbara Wiseman
RECIPIENT:

"[ANEW] takes Surplus items and brings them back into the community instead of going to the landfills. The first truck load came to Ohkay Owingeh and 6 trucks later it is still happening and we are so grateful to Rose and all their staff that they have come in and just given their whole heart and soul."

— Norma Naranjo, Owner, The Feasting Place, Ohkay Owingeh Pueblo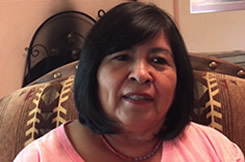 Norma Naranjo