Surplus Stewardship® – The Causal Sequence
ANEW partnered with Kitchen Angels Santa Fe, stewarding many items of corporate surplus furniture and carpet tiles to their Siler Road building. We're especially gratified that we could furnish their entire board room because, as executive director Tony McCarty mentions in this video clip, for 17 years board meeting attendees sat at folding plastic tables.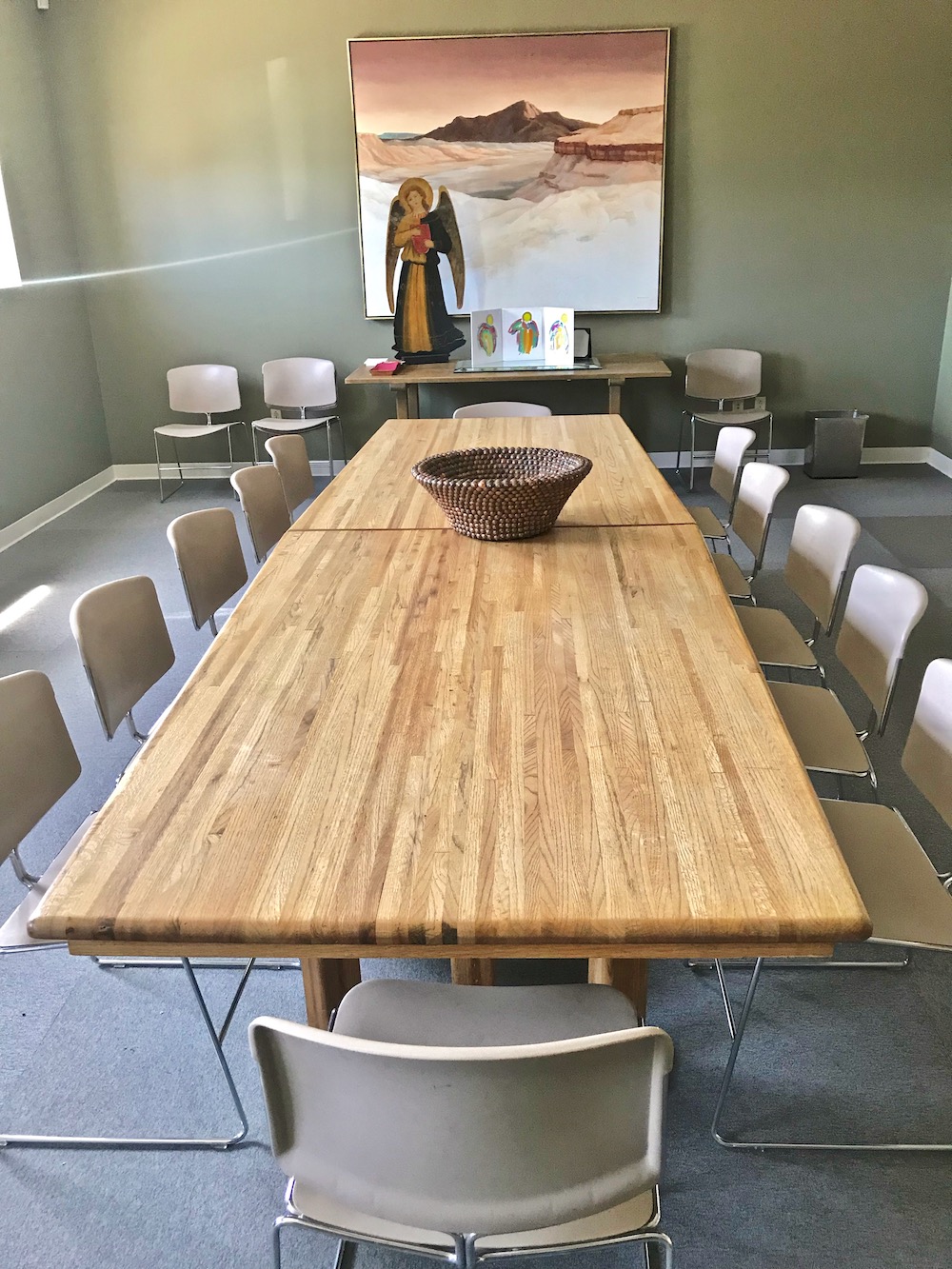 The newly stewarded items complement a recent renovation to the kitchen, the heart of their operation, completing an upgrade enabling them to advance their already superb community service. This news feature via KOB 4 in Albuquerque provides a nice perspective: https://www.kob.com/new-mexico-news/santa-fes-kitchen-angels-help-people-in-need/5425968/?fbclid=IwAR2D-WIYZpo9PBRVbHa2DG3zvyPyMk22HLqCRJpn_y2kEWBOdHHw2oQ2YnE
Offering invaluable help to a segment of the population facing life-challenging conditions, Kitchen Angels' mission is to provide free, nutritious meals to people who are living with chronic or terminal illness. 360 volunteers commit to one 2.5 hour shift each week, totaling 35,000 hours of service donated per year.
https://kitchenangels.org/mission/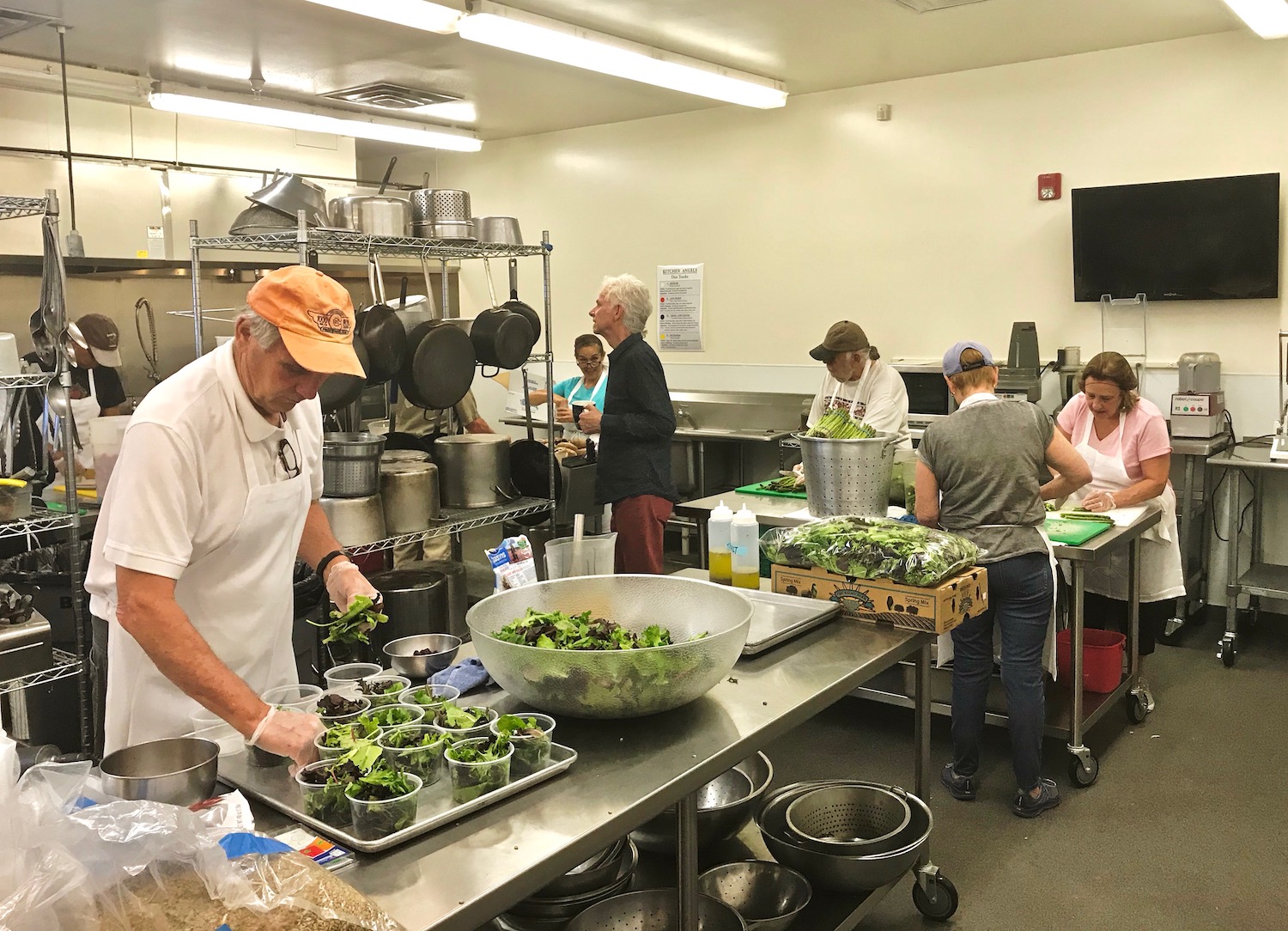 In performing their services, Kitchen Angels (KA) collaborates with dozens of community, county and statewide agencies. 
Clients are recommended to Kitchen Angels by outpatient planning of Presbyterian Hospital and Christus St. Vincent Medical Center; professional home care agencies; doctors' offices; hospice organizations; and clients or volunteers who know people that may need KA's' services.
Running the program requires collaborations with like-minded local agencies. The largest and longest-term collaboration, 26 years, is with Coming Home Connections. KA also works with Feeding Santa Fe, a once-per-week pantry program that operates out of the KA building. Both organizations have a close working relationship with the City of Santa Fe, which owns the building and the land it's on. 
Other collaborators include the Food Bank; La Familia Medical Center; Santa Fe County, with whom KA is a Navigator in their innovative new accountable health community; Wise Fool, whose development director utilizes office space in the Kitchen Angels building; and Camp Corazon, who also utilize available space in the KA building.
Where does the food come from? KA purchases about 75% of their product through commercial suppliers, while about 25% comes through the Food Bank, Home Growers, commercial growers, the Farmers' Market, and farmers who donate excess product. McCarty mentioned that recently a farmer who was unable to get to the Farmers' Market donated the 800 pounds of fresh greens he couldn't sell at the Market to KA. Reunity Farms also has a long relationship with KA. Their community collaborations include creating alternative energies with reclaimed cooking oils from restaurants throughout Santa Fe, and composting vegetables for donation to nonprofit organizations and at a sliding price scale farmers' market.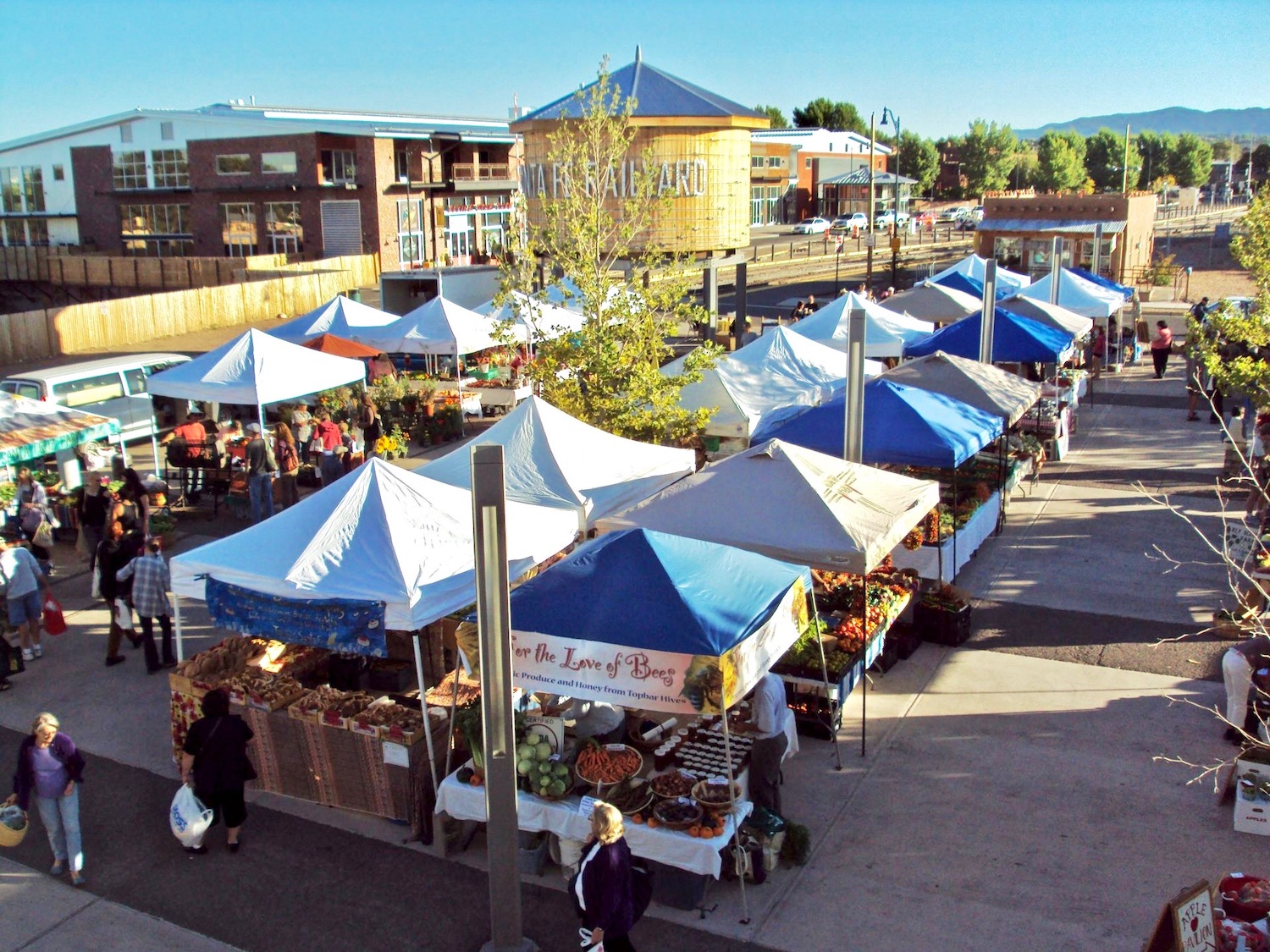 A major KA supplier is locally owned Just the Best Produce, who share their surplus produce with KA and keep an eye on pricelines. Suppliers are aware of KA's nonprofit status, and give price break support whenever possible.
Another KA collaboration is with the Master Gardener's program. KA makes their own vegan stocks from the remains of what doesn't go into meals, such as carrot tops and vegetable peelings. The residue from these stocks goes to Master Gardeners, who use it to teach their composting program.
 KA serves an average of 170 people per day; on an annual basis they provide meals to about 450 people. This totals  100,000 nutritious meals per year generated through their program. Their facility was created from donations by ANEW and others. For example, local legend Bumble Bee Bob donated one of his stoves to the KA kitchen, and Vulcan donated two valuable convection ovens. It's a community effort – a lot goes into Kitchen Angels, and they provide so much to the community.